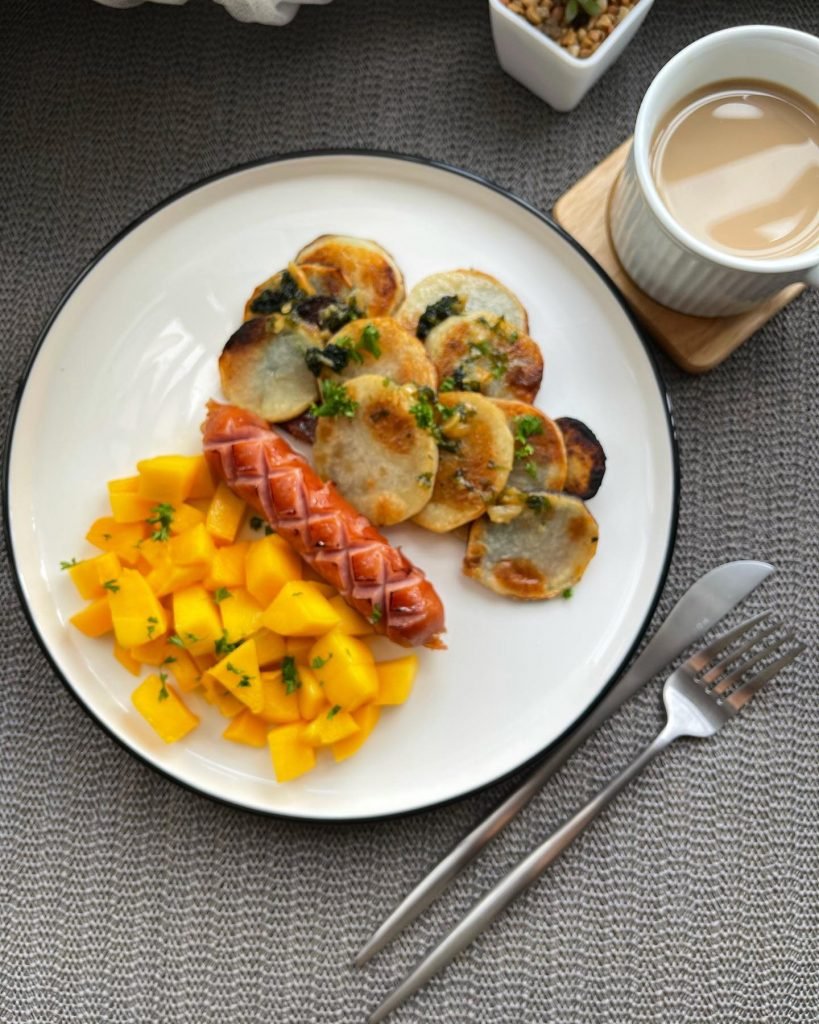 Pan roasted potatoes, @johnsonville sausage & some mangoes.
Those potatoes were almost burnt on the other side, I guess you can relate when you try to multitask in the kitchen, one of this things can happen.
And I have a lot more.
It still turned out eatable though.
What's your kitchen disasters? I'd love to hear please. Thanks!