Caramelised banana with lemon drizzle & black coffee and it's a bit chilly earlier today. Hahahaha feeling ?🤣✌️
I wasn't intending to cook the sweetened banana this way but turned out to be really good. I literally forgot it until I smelled the slightly burnt sugar. I drizzled with a little bit of lemon ,and I loved it. I'm repeating this accidental recipe.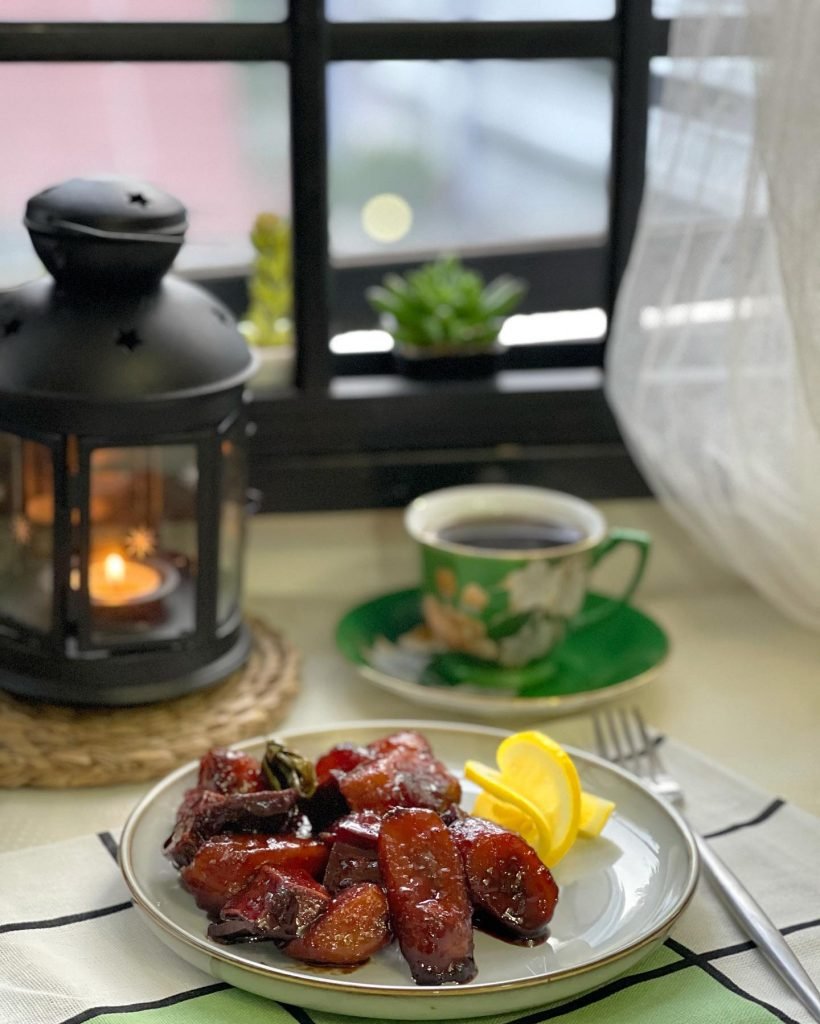 Cooking Tips.
To make caramelized banana, first,I melt the brown sugar in a pan . Brown sugar adds thicker sauce and brownish color unlike using white sugar. Once melted, add the water then banana and simmer… Add pandan leaf, optional.