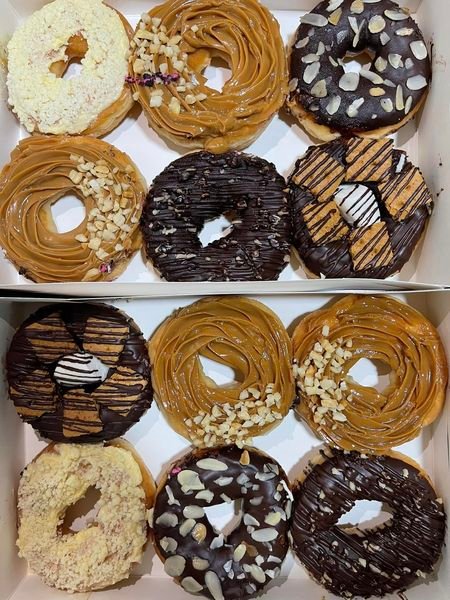 Marinduque's Finest Donuts by Casa John's Donuts and Desserts
These donuts are irresistible!
We went from a very long drive discovering new spots back home.It was a scorching hot afternoon even amidst the rainy June so I was craving for our local halo halo and couldn't find any. Btw,our version is different compared to the usual halo halo because it has ground peanuts.
We ended up passing by this small donut shop where it's only left with 5 donuts on the shelf so we bought them all. I'm not a sweet tooth, trust me, but these 'oily cake' just blew me away. No overselling here.
I super love their Dulce de leche and Almond choc. The donut is soft and the sweetness level is not overpowering!
Sadly, they didn't bake the following day when I was intending to bring it as pasalubong.
So, when you ever visit Marinduque, please don't forget to add this in your bucket list.
PS: My kind sister sent me 2 boxes of these donuts by door to door and I'm 'hole' as a donut! 😆
Visit their Facebook Home here

#wheninmarinduque

---