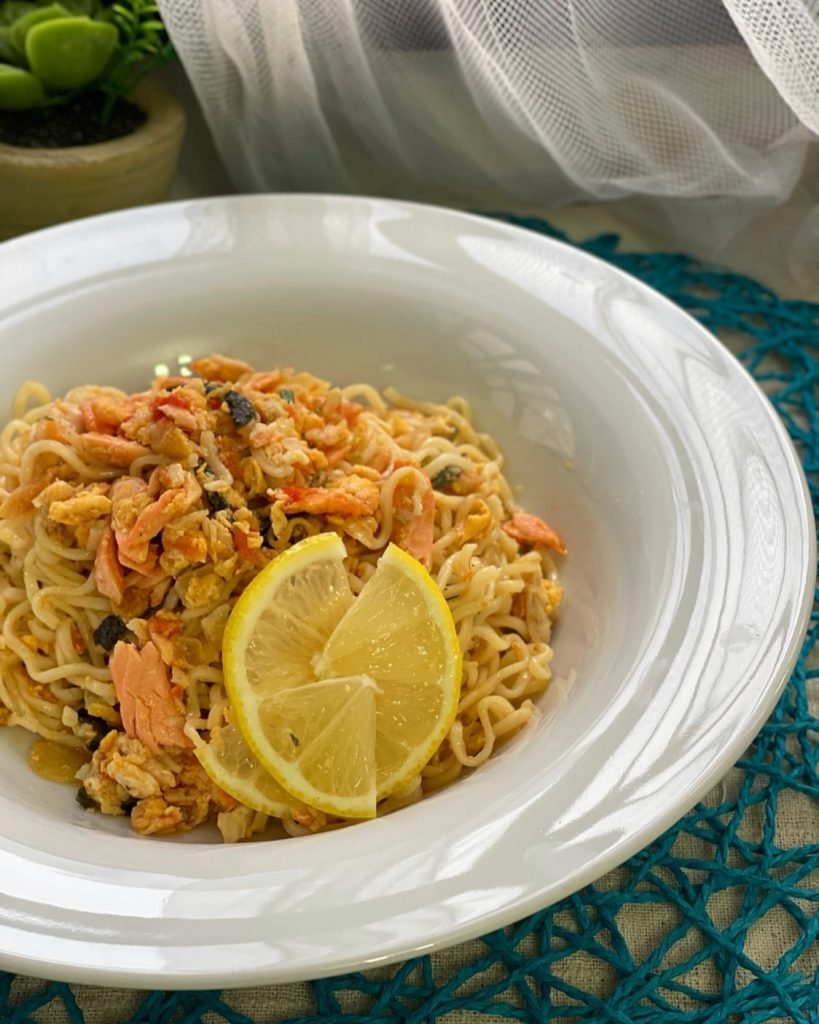 Pancit canton with salmon flakes.❤️
I would've wanted a little veggies on this but my lazy alter ego is surfacing hence no greens. 🤣
BUT, this is rich in omega 3 , protein plus carbo, so I'm good to go.
Do you also get those lazy days and just settle on anything in the cupboard?
Good Morning to you.