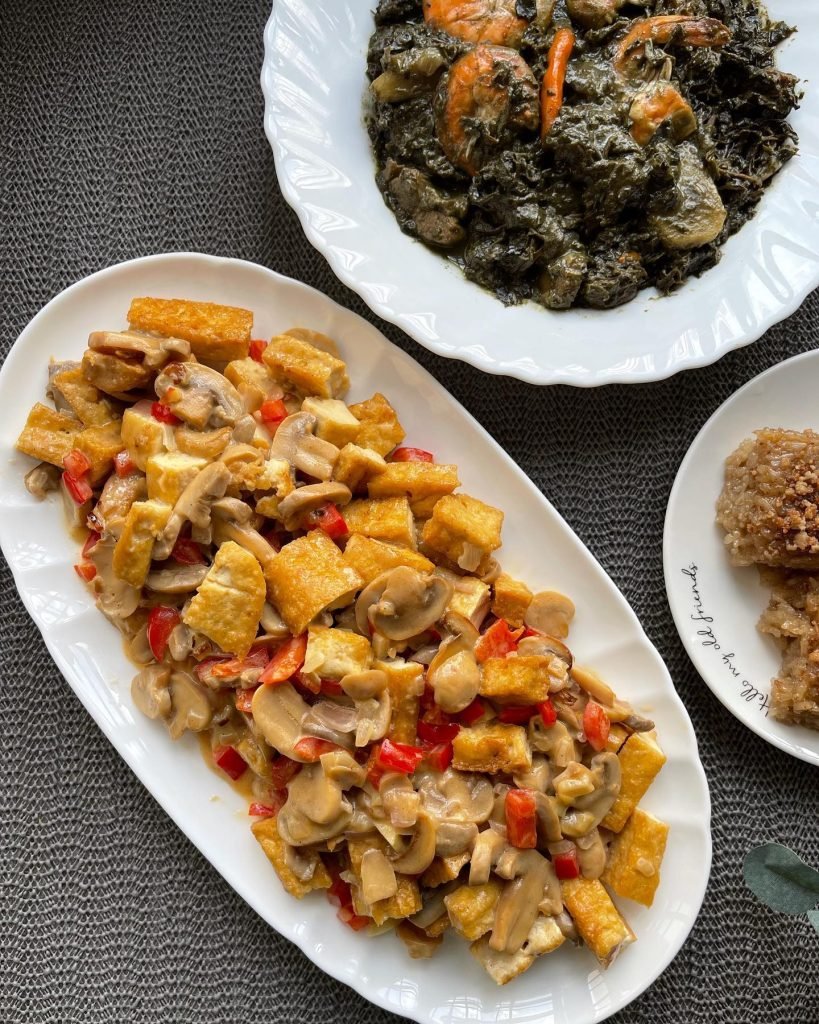 Late lunch: Sizzling tofu with mushrooms.
I cooked my favourite laing, 2 days ago, na mas sumasarap kinabukasan and biko from last night.
I missed my kids a lot, so I cooked their favourite dishes.
Plus I have a good friend with me who's helping me eat all this.
Lavarrn ang diet.