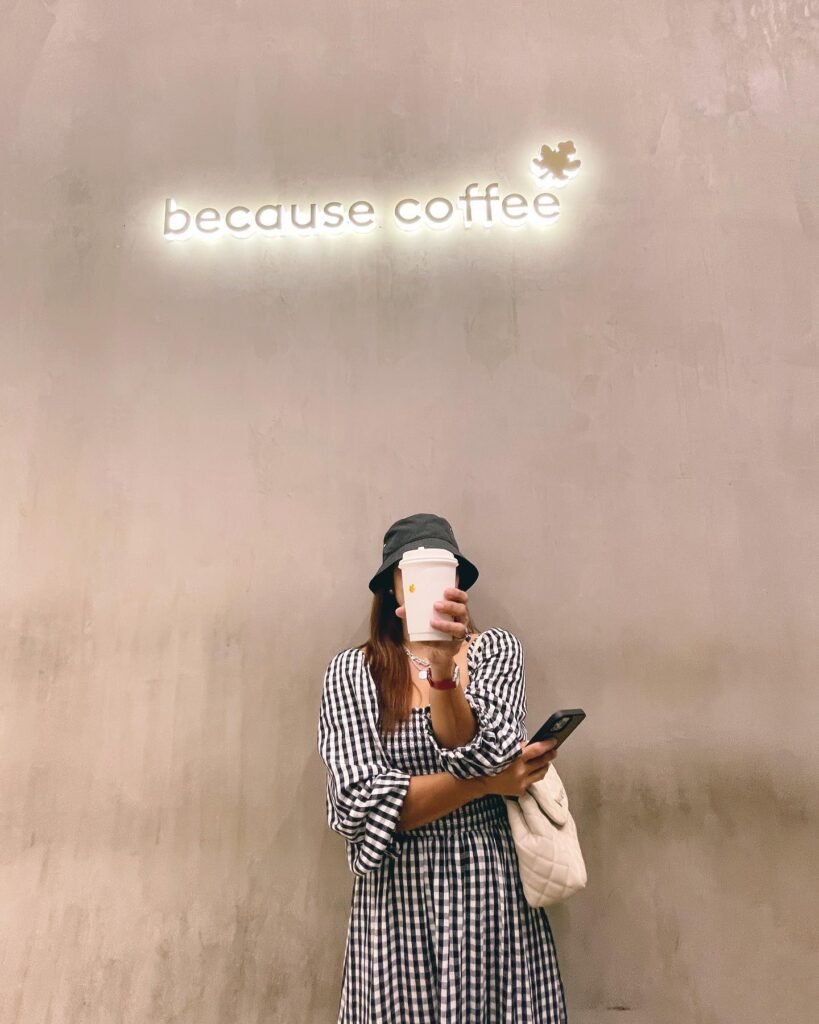 Because Coffee at BGC
Just before Christmas last year (2022) – We decided to go to BGC and join the holiday commotion.
And what better way to feel the yuletide air is to caffeinate at the famous Because Coffee by Harlan + Holden.
As expected, the line was long and we're not about to walk away from this, so we decided to fall in line and wait.
And it paid off, it was worth it… Because Coffee's Butterscotch Latte was sweet, tasty and something new to my palette.
The place was welcoming and even though there were a lot of patrons, it's cozy enough to spend your hour there to enjoy the coffee and also watch the Baristas do their thing…
All in all… If you want a segue from your usual Starbucks daily cup, Because Coffee is the way to go…
And yes, Coffee makes me happy.
#becausecoffee #harlanandholden #coffee #butterscotchlatte