Cheesy roti prata with scrambled egg and beef pastrami.
Gosh, just a few tumblings and it's November already. Is it still rainy there in the Philippines? I hope the weather will be okay, it's hard when it rains.
It's a little good weather here. Hope you'll be covered with some heat for those washing clothes today.
Rise and shine!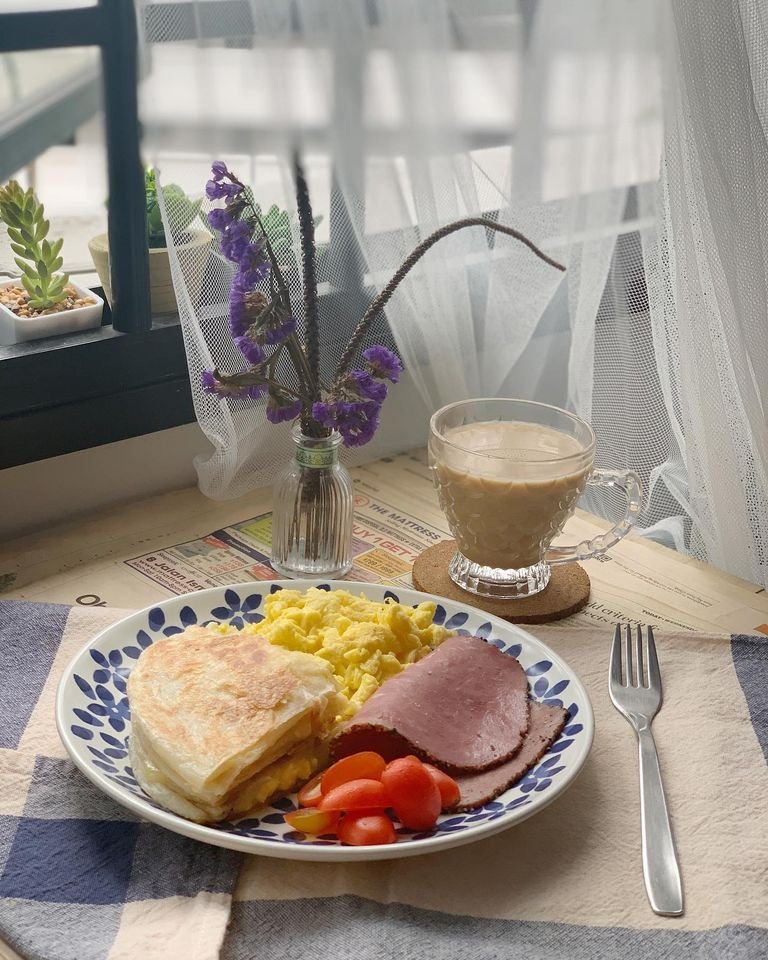 ---
---