Sparkling Passion Fruit Lemonade.
2 tsp lemon juice.
2 passion fruits
Sparkling Water or Sprite
Mint *optional
Or simply the pulp with sugar and cold water (as it can be really sour), better served chilled.
I tried Googling for the Tagalog word but it turns to be 'Masarap ng Prutas'. Which makes me think,is there a fruit that doesn't taste good?
Me and my childhood friend would use the seeds for -he loves me – he loves me not game, which is , FYI , originated in France.
Passion fruit is highly rich in Vitamin C, beta-cryptoxanthin and alpha-carotene that boosts your immunity. It also has iron which increases haemoglobin in our red blood cells. The rich content of riboflavin (Vitamin B6) and niacin (Vitamin B3) in passion fruit helps in regulating the thyroid activity in our body. – @google
That's an eye-opener! Hadn't I checked I wouldn't know that.
So let's include this energy dense fruit in our daily intake especially when in season.
You're Welcome.😉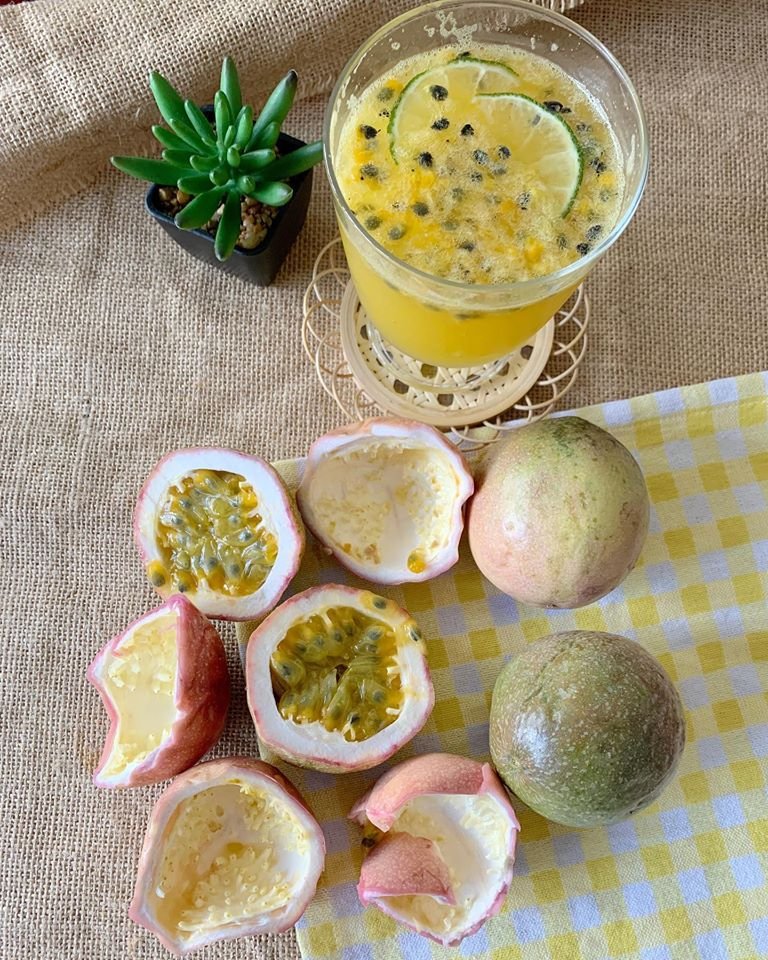 ---
Follow House of Hazelknots in Facebook
Visit House of HazelKnots in Instagram