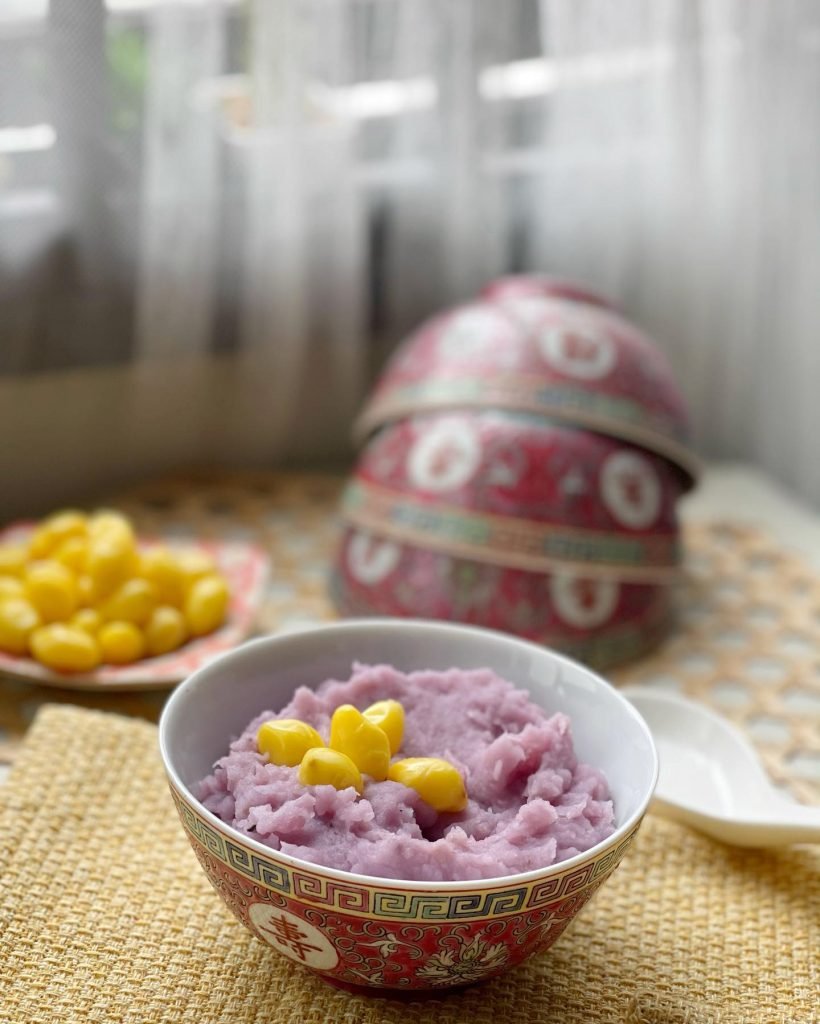 Yam paste with ginko nuts.
One of my local fave here. It tastes like ube though this has finer texture and not so sweet unlike our halaya. I used ube (purple yam) cooked it simply with coconut milk and sugar.
Less sweeter version of the ube halaya but you still get to taste the ube flavour yet creamier & easier to cook.