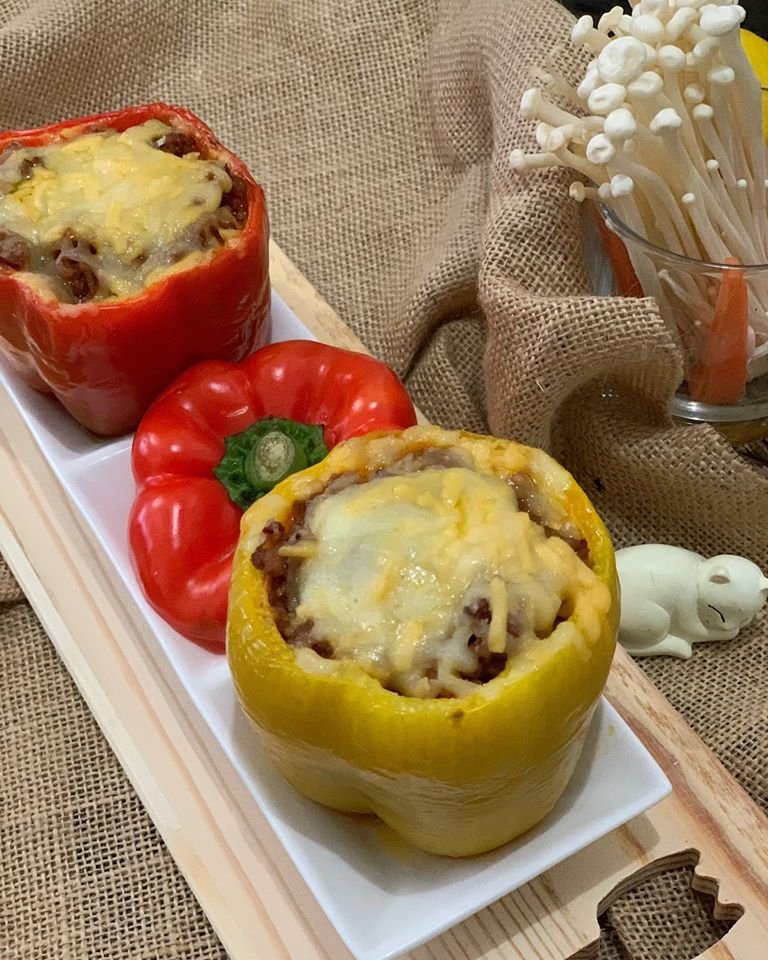 I'm stuffed on you!
We have a lot of these in the fridge so here's my stuffed bell peppers. The taste is so gastronomic as the ground beef have blended spices of paprika, cumin, thyme, chilli flakes and tomatoes.. and the cheese. – uggh.
Capsicums are an excellent source of vitamin A and C (red contain more than green capsicums). They are also a good source of dietary fibre, vitamin E, B6 and folate. The sweetness of capsicums is due to their natural sugars (green capsicums have less sugar than red capsicums)

https://www.betterhealth.vic.gov.au/health/IngredientsProfiles/Capsicum
Still thinking of my next capsicum recipe.
Anyone?
---
Follow House of Hazelknots in Facebook
Visit House of HazelKnots in Instagram