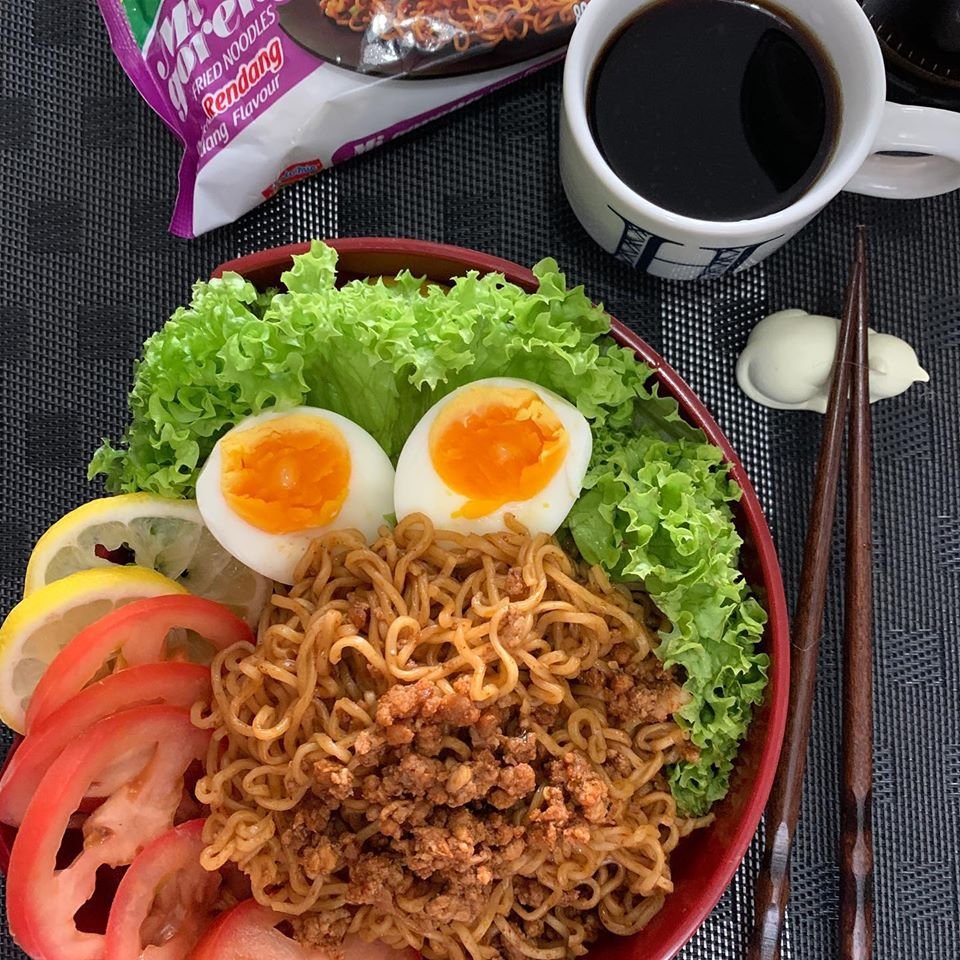 What's your breakfast story?

I'm having modified instant mee goreng.
I got to balance this food a little bit with what's left in the fridge.
*Lettuce from our samgyupsal (post birthday celeb)
*Ground beef coming from my stuffed capsicum last night.
*Finishing up the tomatoes .I deseeded it coz I don't feel like eating the seeds, right? or is it just meeee?😆
*And the eggs (I bought for my Eggs Benedict)
*Dominos chilli flakes from our food delivery last week.

A little food review here. I love this @indomie rendang flavour, and rendang being my favourite dish here. It's a must-try!

I still suck at action shots really. 😆
---
Follow House of Hazelknots in Facebook
Visit House of HazelKnots in Instagram
---