(Grated Unripe Papaya cooked in coconut milk)
We call it actually ' niyadyad' which is in tagalog ginadgad,
I grew up watching my paternal grandma cooking lunch most of the time during weekends or school vacation. Majority of our dishes are cooked in coconut milk, possibly the reason why I'm so fixated to anything with gata.
I modified the recipe by adding bell peppers and red chilli and shrimps, instead of anchovies or bislad/daing or hibi.
Masarap actually 'to na kainin sa bahaw. Sabi nila mas nakakataba daw yung bahaw. Di naman. kaya totoo un. 🤣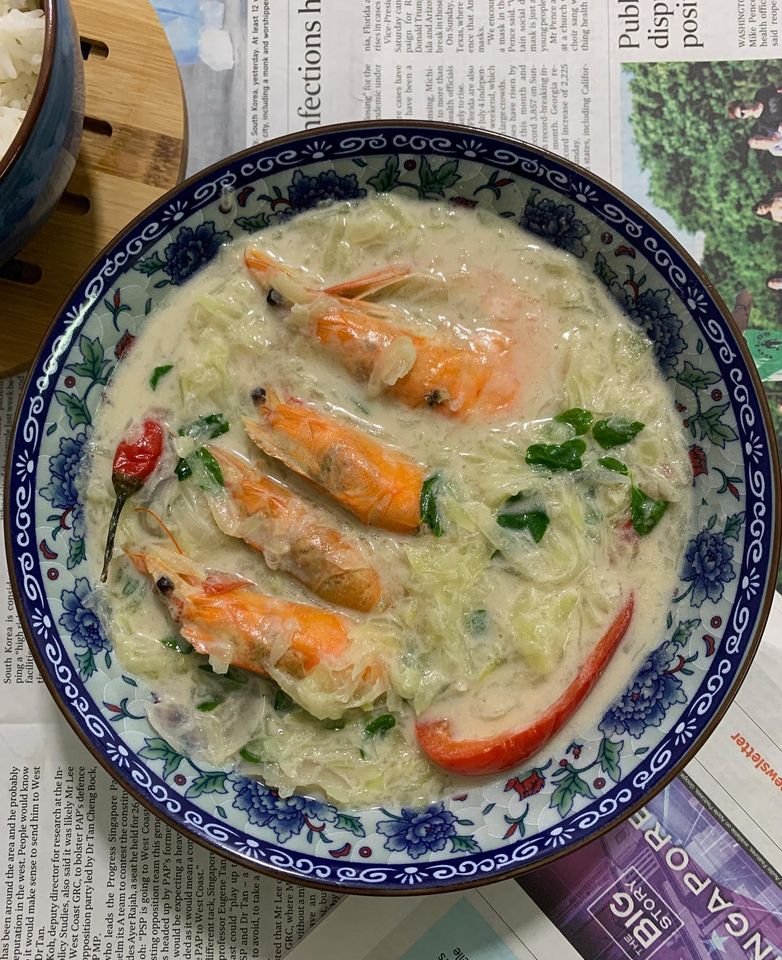 Another new dish you may want to try.Simple lang lutuin, and will put up a quick video on YT.
Late lunch. Nag exercise naman na 'ko kaya pwede na ulit sumabak ng lafangan.😉
---