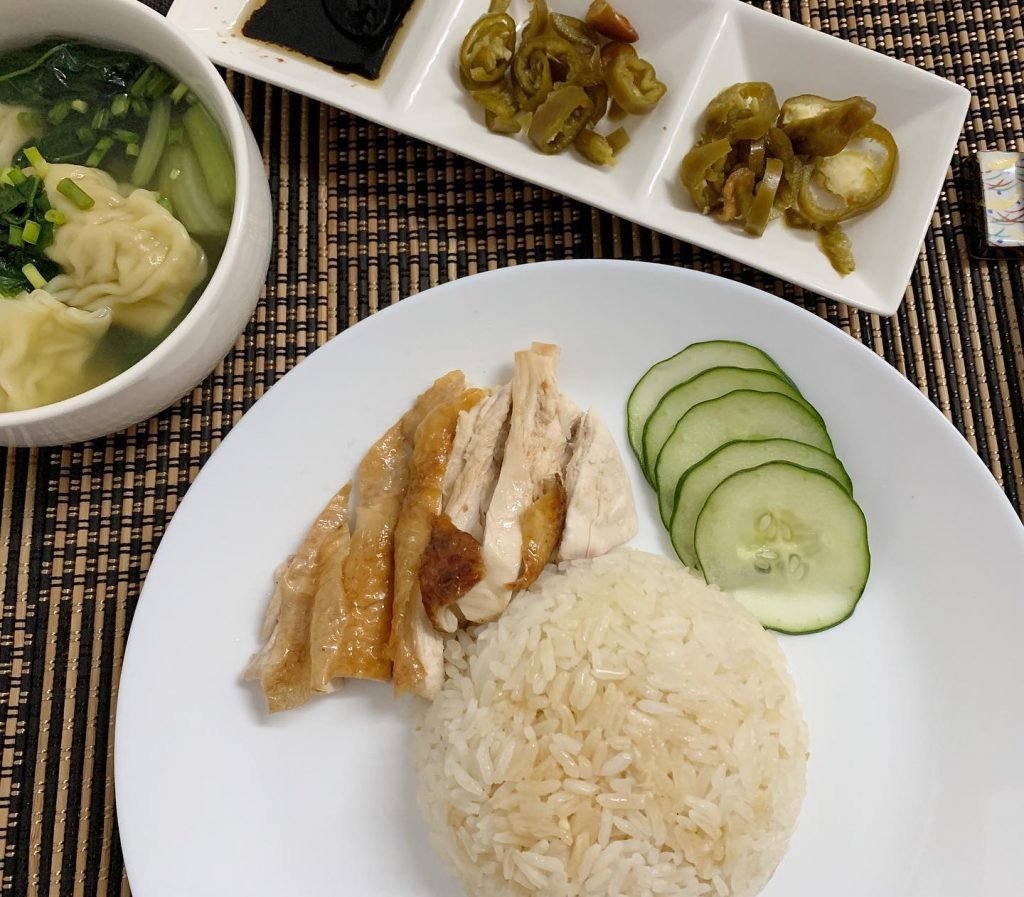 Goin' local for breakfast today, Chicken Rice & Wanton Noodles.
One of my Singapore's comfort food. It's been almost three months since I have this. What I love about eating at hawker centers is the fact that I get to refill the sauces. Chilli sauce, pickled chillies, the soy sauce and a lot more. I also enjoy sitting there eating alone because I enjoy watching people eating, old folks talking in Singlish or Mandarin. But for now, "take-aways" are recommended.
A good chicken rice can start at $2.50 up to $5 , or $10 even,depending on where you eat it.
One of the best I have tasted is the one at Food Republic in ION, in Boon Tong Kee and Chinatown.
And when in Singapore, Hazelnuts Old Town is one of your go to coffee, right. besides Kopi-o from the uncles and aunties at the kopitiam
---
Follow House of Hazelknots in Facebook
Visit House of HazelKnots in Instagram
---
---