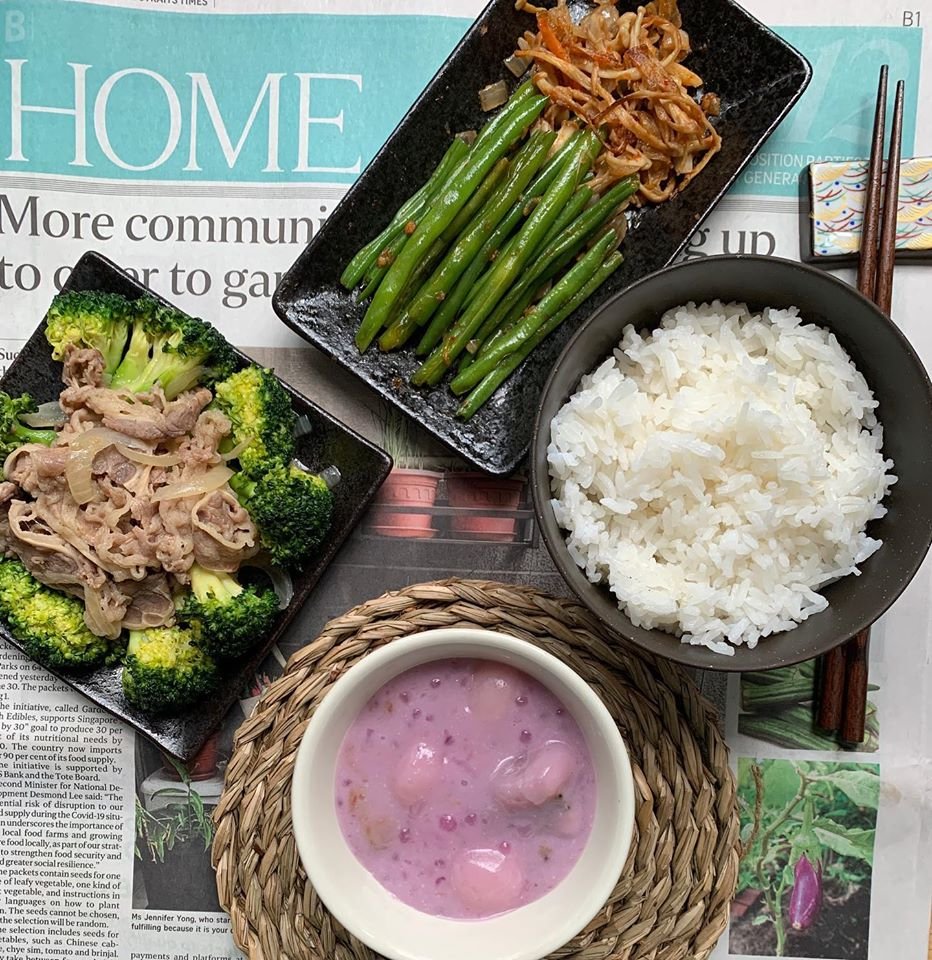 Spring cleaning Sunday.
I have a lot of decluttering to do. They say women can do a lot of things, – except when she's facing her closet.

Well ako lang me sabi nyan! Hahaha I don't know if you can relate to me,but when it comes to sorting out my wardrobes, I faint. To give or not give that is the question. But I promised to learn the art of letting go!
So we need quick meals when you're busy.Just clearing up the stocks in our fridge, because who wants wasted food yeah?
*stir fry french beans & enoki with sambal belachan
#stir fry beef with broccoli
* ginataan bilo billo (di pa naman sira)
---
---